Posted on:
November 28, 2019
The KWC 2019 jury has heard and scored the first two rounds. They chose the TOP 20 singers
to perform on Round 3 according two the scores. In addition to this the jury voted for two Wild Cards and two singers were added from the Viewer's Choice vote. Round 3 will be sang in the order of Round 1. Points for solo round 3 starts from zero.
This is the singing order for KWC 2019 Solo Semifinals (Round 3):
DeOnzell Green USA
Candace Miles CANADA
Rairo BRAZIL
Coral Mackrill-Botjes SOUTH-AFRICA
Shai Othman SINGAPORE
Vladimir Brilov RUSSIA
Val Monique PANAMA
Jhony Calleja SPAIN
Jhinuk Basu INDIA
Katey Day-Reick CANADA
Siri Sørensen FAROE ISLANDS
Anjo Sarnate PHILIPPINES
Yazmin Aziz MALAYSIA
Aline Cunha BRAZIL
Michael White USA
Angela Chubak JAPAN
Meagen Reyes PHILIPPINES
Jenny Ball UK
Vladyslav Karasevych UKRAINE
Hanami Miyamoto JAPAN
Emmi Hietikko FINLAND
Olivia Ruth INDONESIA
Yuuji Ogata JAPAN
Kateryna Serikova UKRAINE
This is the singing order for the KWC 2019 Duets Final Round:
Valerisse & Ishma USA
Siri Sørensen & Hallur Andreasen FAROE ISLANDS
Candace Miles & Kate Dion CANADA
Emmi Hietikko & Toni Kristian FINLAND
Otgontsagaan Dorjsuren & Erdenebayar Byambasuren MONGOLIA
Aline Cunha & Rairo BRAZIL
The TOP 10 Final Solo Round will be in the order of Round 2.
SCHEDULE:
12:00 Live stream starts / Venue doors open
12:15 Special Guest Kiyari
12:30 SOLO ROUND 3
15:30 DUETS FINAL ROUND
16:15 SOLO FINAL ROUND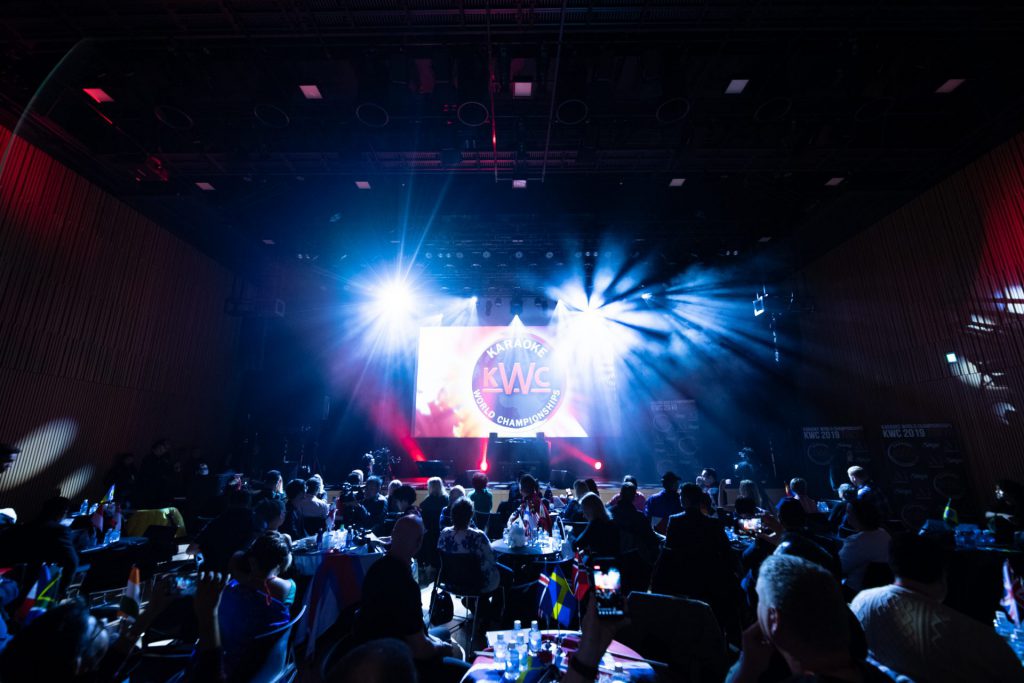 Posted on:
November 28, 2019
Go back to all news
Latest news